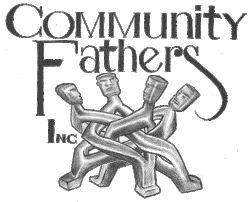 REBUILDING

COMMUNITIES
ONE

FATHER

AT A TIME
Donate
WHATEVER YOUR REASON FOR DONATING AND HOWEVER YOU CHOOSE TO MAKE YOUR DONATION, WE ARE GRATEFUL FOR YOUR SUPPORT AND CONTRIBUTION.
COMMUNITY FATHERS INC APPRECIATES ALL YOUR SUPPORT!
Community Fathers Inc. is a grassroots support and empowerment group for men who are committed to strengthening their roles as fathers. The goals of the organization are to increase the positive contact between fathers and their children, establish a community of support for active and competent fathering, provide access to useful and relevant resources, and strive to educate and empower fellow fathers to become active agents for change in their communities.
The Community Fathers program offers support groups to help fathers increase positive contact with their children. Services include the Fathers Re-entry Program in the Schenectady County Jail and The Certified Domestic Violence for the Batterers Program. In addition, Community Fathers Inc. has developed fatherhood support groups in Schenectady High School for young male teens, NY Drug Court, and Trinity Alliance Program in Albany, NY.
Because raising the highest quality fathers of character and integrity is so important for our communities and for the betterment of society as a whole, Community Fathers Inc. truly appreciates all support.
Community Fathers Inc. does not receive any governmental funds, we depend entirely upon the contributions of thoughtful individuals and businesses. We are a non-profit, 501(c)3 tax-exempt organization, so all contributions made to Comunity Fathers Inc are tax deductible as allowed by law.

​