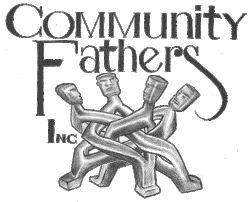 REBUILDING

COMMUNITIES
ONE

FATHER

AT A TIME
7th Annual
Fathers Conference of the Greater Capital Region
Fathers: Caretakers of the 21st Century
Tuesday, November 5th, 2019
Tell me More !
​
The Community Fathers Inc. Fatherhood Conference is an annual event held in Schenectady, New York where the meeting of great minds and truly gifted speakers provide uplifting and informational speeches, presentations and workshops for all guest. Conference attendees are able to engage with speakers from various walks of life in an effort to support and encourage all fathers of the community to become and remain cornerstones in their own families lives.
​
When is the conference ?
Join us on Tuesday, November 5th 2018 from 9:00 am to 3:00 pm (Registration begins at 8:30 am)
​
​
Where is the conference ?
The conference will be held at the College Park Hall Ballroom at Union College, 450 Nott St, Schenectady, New York 12308 (Click here for map)
​
​
​
​
​
​
​
What can I expect from this years conference ?
​
This years Fatherhood conference will focus around the theme, "Fathers: Caretakers of the 21st Century." There will be various speakers leading workshops, panel discussions, lectures, and forums designed to shed a light on the ever transforming role of the father.
The conference will commence and conclude as a group for the Keynote and Closing Remarks and the remainder of the day attendees are able to engage in breakout sessions of their own choice.
​
How much does it cost to attend?
​
Registration to attend the 7th Annual Fatherhood Conference is $40. Scholarships are available on a first come first serve basis (please contact us for more information regarding scholarships). Registration online is strongly encouraged. Your Registration Includes a Continental Breakfast and Lunch.
​
​
How do I Register?
​
Register by clicking the "Register" button above. We are excited and look forward to seeing you at this amazing event hosted by Community Fathers Inc. of Schenectady, NY.
​
​
Are there sponsorship and vendor opportunities?
​
Of, course there are! We would love to help you display your goods or help you advertise your services. Please click here for more details on the different levels of sponsorship and exhibitor table information.